"I made the payment, how to start course?"
After you've enrolled in a course, starting your learning experience is quick and easy. This article outlines how you can begin your course and adjust the course platform as you progress through it.
How to Login to Course Platform?
After enrolling in a course, you can begin it by following the steps below:
To login to the course platform, Visit to—-> kitflix.com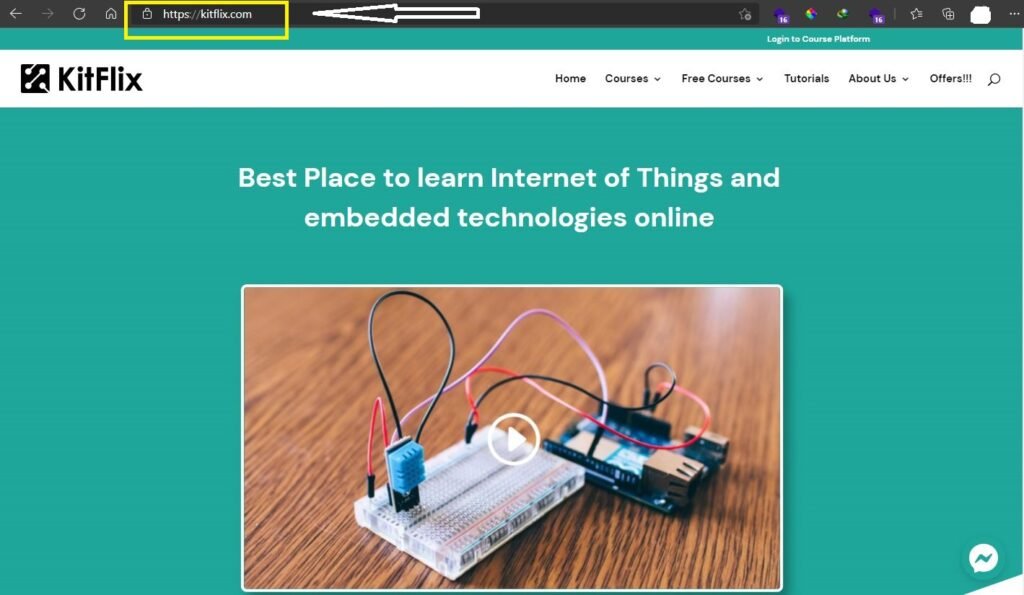 2. Click on the ——-> Login to course platform
3. Login to the course platform
4. Enter your mail id mail id and password.
5. Click on the ——> Dashboard to check account details
6. Start consuming enrolled course.
Content table/ watch lectures. Once you've begun a course, you will be automatically returned to where you left off in the course player, next time you access it.
All the published lectures and curriculum items of a course appear on the left-hand side of the course player when you're watching the course in the default view. You can quickly scroll through the course curriculum by moving your cursor over it, and begin a lecture or course item (quiz, practice test, etc.) by clicking on it. 
To ask any doubts, click on the chat box on right side.
Downloadable resources that have been included in lectures can also be accessed in the course curriculum as well. For any query initiate chat with instructor directly
You can logout from course paltform, and can login at any time with the same steps.
Watch complete video here