How to download your certificate?
When you complete course, you will receive a certificate of completion, which you can share with your friends, relatives, co-workers and potential employers! To get your certificate follow these steps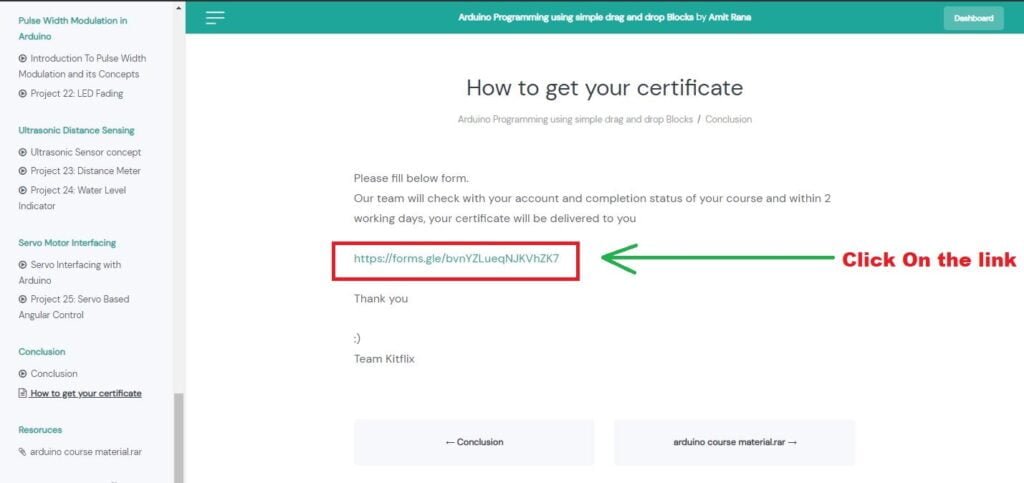 What's the format of certificate?
Certificates can be saved as a .pdf or .jpg file so that you can easily share your accomplishment. In addition, certificates can be shared on Facebook, Twitter, and LinkedIn.