PCB design in just one day with Proteus ISIS and ARES
Quickest and Easiest Way to start Designing Printed Circuit Boards in Just One day with Simplest PCB Design Tool
Learn PCB Design in just one day with Proteus ISIS and ARES
Learn PCB Design using Simplest PCB Design tool
Enroll @ 999/-
Watch Video
Ever Thought That You Could Learn PCB Design In Just One Day?
This course is designed for absolute beginners to start designing PCBs in the quickest possible time; With Proteus ISIS design suite.
I firmly believe that everyone can learn and excel in technologies if there's a strong desire to learn and proper guidance. Hence I've created this course to teach you about designing your PCBs using a computer-Aided Design tool called Proteus.  With Proteus, learning and designing your PCBs is just a matter of hardly one day. You'll not only learn but also start designing your project PCBs in just one day if you complete this course. With over 10 years of experience in designing PCBs, I can easily say that no other design suite is as simple as proteus to learn and excel in.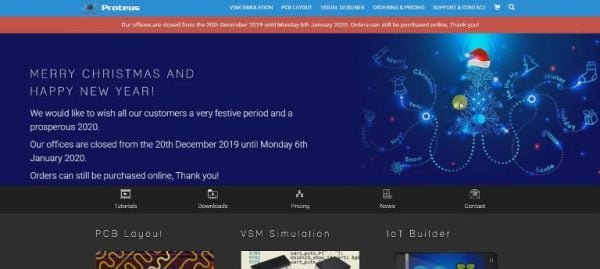 What topics are covered inside this course?
Let me show you…
PCB Fundamentals
Single-Sided PCB Design
Double-Sided PCB Design
Using Autorouter
PCB using SMD components
What Will You Learn in this PCB Design's online Course??
What's in the course
This course is on purpose made as short as possible so that you can get started with PCB design fast without compromising on the fundamentals
PCB Design for Everyone
Are you an electronics hobbyist or professional or student who wants to learn Professional Level PCB Design? Are you looking for a powerful PCB Design tool that makes things very easier? Are you confused on which PCB tool to use for your next project? This course is perfectly suitable for you
Introduction To Proteus ISIS and ARES
Proteus is a professional Design suite intended for used by everyone including complete beginners to advanced modern designers. It has got all the features required to make it full-featured design suite, yet is very simple and there is a very low learning curve. With over 10 years of my own experience, I can guarantee you that no other tool is as simple as proteus ISIS for designing PCBs
Designing your First PCB
Create Schematic and Single Sided PCB Design
Create Schematic
Single-Sided PCB Design
PCB Routing
Dimensions And Holes
Practice Project on Single-Sided PCB Design
Project on Single-Sided PCB Design
Project PCB for Single-Sided PCB Design
Using Autorouter for Routing your PCBs
How to automatically route the entire PCB
How to use Autorouter in Proteus ARES
Additional Design Guidelines
Adding Copper Pour, drill holes, Printing your PCB for manual PCB Making
Print Layout for Manual PCB Making
Adding Copper Pour
Generate Gerber File
Double-Sided PCB Design
Learn How to design Double-sided PCBs
Double-Sided PCB Introduction
Create Schematic for Double Sided PCB
Create Double Sided PCB
Using Surface Mount Design Components, Using SMDs for PCB
Introduction to SMT Components
Creating SMD Component in Proteus
Attaching Footprint of SMD Components
PCB Design using SMT Components
Creating Custom Parts and PCB Design Tips
Creating Custom Component Footprints
Creating Custom Part
How To Decide Trace Width For Required Current
Download All Libraries and Models
Take the Course for Free 
Take the entire course for free. Yes there are no hidden charges or meaning to it whatsoever. This course is an attempt to make you get started learning faster than ever and that too completely free. Take full version of the course for free, for life
Instructor
Meet your Instructor
Amit Rana,  a passionate electronics engineer, developer and trainer!!!
Amit has installed more than 250 different projects in industries and have trained more than 50000 students across 147+ Countries
Choose us
You might be wondering,
"Is Kitflix  right for me?"
Don't worry! You won't be bogged down with tons of theory and complex equations. We'll start off with the basics of PCB Designing.You'll learn in a fun, practical manner with lots of practice you'll be able to graduate to the more advanced content in no time.
You'll design your first PCB within 20 minutes of enrolling to the course