PCB Design for everyone with EasyEDA a free and online tool
Learn PCB Design without any costly software with easyEDA, a fully functional professional tool
Enroll Now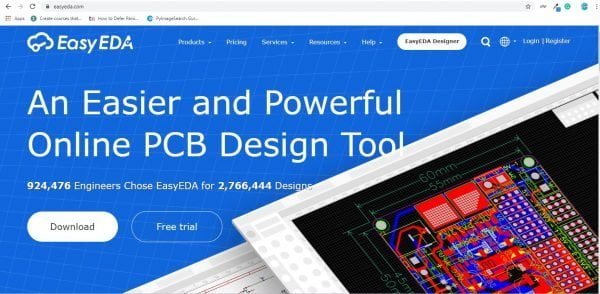 Watch Video
Learning PCB Design used to be hard. But not anymore.
Learn to build IoT applications with confidence
PCBB Design is one of the most important skill an engineer is supposed to posses. Unfortunately, the current education system does not give enough emphasis on PCB design in engineering studies. In this course, you'll learn everything about single and double sided PCB and be able to create your project PCBs easily.
What's more, easyEDA is a completely free and offline+online tool which can be used in cloud or installed on your computer to use. There are no limits, just start designing your boards right away!
A perfect mix of theory and practical's, with many real-world examples, exercises and step-by-step solutions without lengthy descriptions!
Course Contains
Fundamentals of Circuit Design
Introduction to easyEDA
Creating Schematics
Creating artwork and layout
Finding library components
See the photo view of PCB
double sided PCB Design
SMT design
Creating custom PCB footprints of your components
Highlights
Beginner to Advanced Level

Lifetime Access

18 Short Lessons

3 Hours of Video Content

Exercises and Solutions

Downloadable Resources

Access Anywhere

Course Completion Certificate
This is Not Just a Video Course, It comes with a lifetime instructor support and Consultation
You'll design your first PCB within 20 minutes of enrolling to the course
With more than 10 years of experience in teaching circuit design to thousands of students from ages 10 to 60, you can count on me that I know my subject well. Join now to start designing PCB's for your hobby project or for your next tech-startup
Instructor
Meet your Instructor
Amit Rana,  a passionate electronics engineer, developer and trainer!!!
Amit has installed more than 250 different projects in industries and have trained more than 50000 students across 147+ Countries
Approx ~ 10 USD

Complete Online Course

Lifetime Access

Course Completion Certificate

Personalized Instructor Support through email and messaging system

Direct Contact with Insturctor on phone / whatsapp / telegram
2 x One to One Live Sessions with Instructor for doubt clearing
Remote Desktop Support for any unsolved queries
Q. Is it true that I can get all this information for free on internet? Then why this course?
The answer is "yes"
absolutely you'll get all the information shared and taught in this course for free on internet. But to make use of those information, you'll have to juggle through countless old blog posts and videos and non-working source codes and circuit diagram. With this course, you'll save all that time and get a clean information from single source which is perfectly crafted for learning. Moreover, any non-working code or circuit, you don't have to figure out anything, just post a question and you get the answer.
Q. I don't have any electronics components, is it okay?
You can still do all the exercises in course on your computer. Having Electronics components with you is not mandatory at all.
Q. I have some other question
Please send us a message and we'll be happy to assist you with any of your queries
Q. How long do I have access to the course?
Forever!!!
Truly, you'll have access to the course forever
Q. Why not offer the course free?
The course price we offer is carefully crafted keeping in mind many things, most importantly
You have lifetime access to this course and all its updates over time
The course payment helps us keep the platform alive and give you unparalled personalized support
Q. Can I request more content?
Absolutely!!! We love to add content upon student requests.
Q. Can I ask my questions even after completing the course
Yes, we know that there will be very little doubts while you're learning. Everything seems obvious. But when you start making projects, then the real questions and doubts will hit you, and that's exactly where we shine. We will answer your real time project queries as well.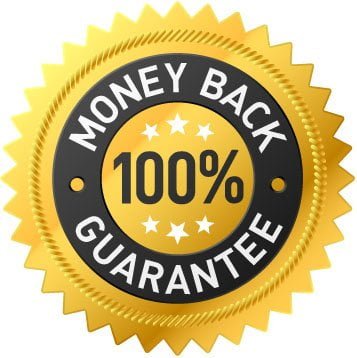 Enjoy a 100% money back guarantee.
After going through our course,  if you haven't learned the Raspberry Pi, Internet of things or anything related, then we don't want your money. That's why we offer a 100% Money Back Guarantee. Simply send us an email and ask for a refund, up to 30 days after your purchase. Till now, We can count the number of refunds on one hand. All our students are satisfied and you will be too.