The Python Course you need to kickstart coding
Python Course for absolute beginners to programming. Learn Python easily and quickly with this online python course
Enroll Now
Watch Video
A super simple & easy to follow Python course specially designed for those who have never done programming
Join Python Course to get started with new coding language of web, machine learning and embedded systems

Learn the fundamentals of Python through video lectures, quizzes, and practice problems.
Python is an easy to learn programming language with a wide variety of well-paying jobs in many fields, including data science, web development, and network programming.  There couldn't be a better time for you to join the world of Python!
This Python course teaches you everything about fundamentals of python programming using python 3
Course Contains
Python Fundamental
Python3 Programming using IDLE
Conditional Statements
Looping
Importing modules
Writing Functions
Modules and Libraries
Data Structures in python
Database In Python
many more…
Highlights
Beginner to Advanced Level

Lifetime Access

65 Lessons

6 Hours of Video Content

Exercises and Solutions

Downloadable Resources

Access Anywhere

Course Completion Certificate
This is Not Just a Python Course Video, It comes with a lifetime instructor support and Consultation
Approx ~ 10 USD

Complete Online Course

Lifetime Access

Course Completion Certificate

Personalized Instructor Support through email and messaging system

Direct Contact with Insturctor on phone / whatsapp / telegram
2 x One to One Live Sessions with Instructor for doubt clearing
Remote Desktop Support for any unsolved queries
Instructor
Meet your Instructor
Amit Rana,  a passionate electronics engineer, developer and trainer!!!
Amit has installed more than 250 different projects in industries and have trained more than 50000 students across 147+ Countries
Get Started with Coding within 15 minutes of joining this course
This is a super simple and very easy to follow Python course to teach you python programming assuming that you've never used python before. Hence, there is no special age/education requirement to take this course. Anyone interested enough in learning Python programming can enroll in this course and make some noise with your keyboard writing python programs (also called scripts).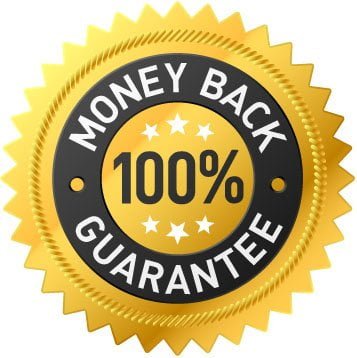 Enjoy a 100% money back guarantee.
After going through our course,  if you haven't learned the Raspberry Pi, Internet of things or anything related, then we don't want your money. That's why we offer a 100% Money Back Guarantee. Simply send us an email and ask for a refund, up to 30 days after your purchase. Till now, We can count the number of refunds on one hand. All our students are satisfied and you will be too.
For Udemy refunds, contact Udemy support from your student dashboard